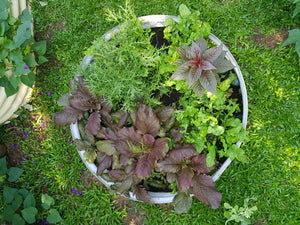 Grounded in Kuala Lumpur
Ground Control is a KL based garden companion - we're here to help you grow. We are the perfect mix of passion and process, consisting of a team that strives to deliver premium composts, soils and mulches for farmers, landscapers and home gardeners.
Ground Control, was set up to help Malaysians enjoy the pleasures and benefits of gardening. Gardening is not just extremely therapeutic, it's a sustainable hobby that can actually save you money and feed your family with healthy herbs and vegetables. Eating veggie grown in your own garden ensures that you are able to control what's fed to the plants and this ensures what goes into your own bodies is only good healthy stuff.
Get Growing, get healthy - together, We can make it happen!
Start Your Journey Now - Make it Happen!
At Ground Control we aim to get you started on the right foot and help you get great results, before you know it! We offer customised solutions to suit your needs and garden (or flower box) size. In addition, to providing great soils, we also offer training on how to make and develop your own composts so you can continue your journey yourself.